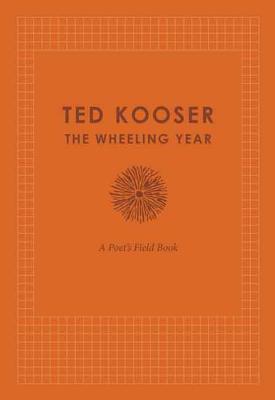 The Wheeling Year: A Poet's Field Book
Publication Date:
September 1st, 2014
Publisher:
University of Nebraska Press
Usually Ships in 1 to 5 Days
Description
Ted Kooser sees a writer's workbooks as the stepping-stones on which a poet makes his way across the stream of experience toward a poem. Because those wobbly stones are only inches above the quotidian rush, what's jotted there has an immediacy that is intimate and close to life.
Kooser, winner of the Pulitzer Prize and a former U.S. poet laureate, has filled scores of workbooks. The Wheeling Year offers a sequence of contemplative prose observations about nature, place, and time arranged according to the calendar year.
Written by one of America's most beloved poets, this book is published in the year in which Kooser turns seventy-five, with sixty years of workbooks stretching behind him.
Purchase the audio edition.
Praise for The Wheeling Year: A Poet's Field Book
"Kooser is a shining example of Nebraska as the "Good Life.""—Michael Rea, Schuyler Sun
"[Kooser's] poems and this book of prose have arrived at just the right time, when we all need the reminder to lay down our phones, tablets and laptops–whatever keeps us from looking out the window or meeting the eyes of a passerby–and notice the actual world."—James Crews, Basalt